CVE is committed to help businesses and communities
Why choose solar carports
CVE is committed to help businesses and communities meet their environmental and energy needs while siting renewable energy projects in spaces that need it the most. In urban areas where empty open land may be scarce, another option to site solar PV to power nearby communities is to co-locate energy generation with other use of space. Large parking lots of malls, warehouses or company offices are ideal to host solar photovoltaic carports. Unlike ground mounted PV installations, solar parking canopies are located high above the ground to allow cars to park underneath. Solar carports do not require additional land the way ground mounted installations do and offer a more efficient use of space while generating clean renewable energy and providing many benefits to customers, staff, and the host company.
CVE Solar Carport solution
CVE will work with the property owner and host company to design an installation tailor-made to their customer's needs, board's expectations, and branding requirements. The parking lot will be leased by CVE to build and develop the photovoltaic canopies, which will bring a long-term stream of revenues to the parking owner. The construction team will adapt to the property owner's needs to ensure that the construction does not significantly impact the normal course of business. CVE will partner with industry experts and design professionals to construct beautiful solar carport structures of superior value performance and design that blend perfectly with your business' image. In addition, CVE can also provide electric car charging stations to answer the needs of your environmentally conscious staff and customers.
Benefits of solar carports
Protect vehicles from the elements
Provide reliable source of revenue for the duration of the project
Onsite consumption options available through Power Purchase Agreement
Branding options available on the carports to advertise the host company
Possibility to install charging stations for electric vehicles at low cost
Help the host company meet their sustainability goals with an installation that produces clean energy
Our carport pilot project
To accelerate the development of this innovative solar installation practice, CVE has created a carport pilot project. CVE will provide the parking owner with a 10-12 space solar parking canopy for its priority customers as well as two electric vehicles charging stations.
For a limited period, customers, staff, and property owners will enjoy the benefits of the carport at no cost. At the end of the trial period, the property owner can decide to have the carport removed or to have CVE cover the rest of the site with beautifully designed and energy efficient solar PV carports.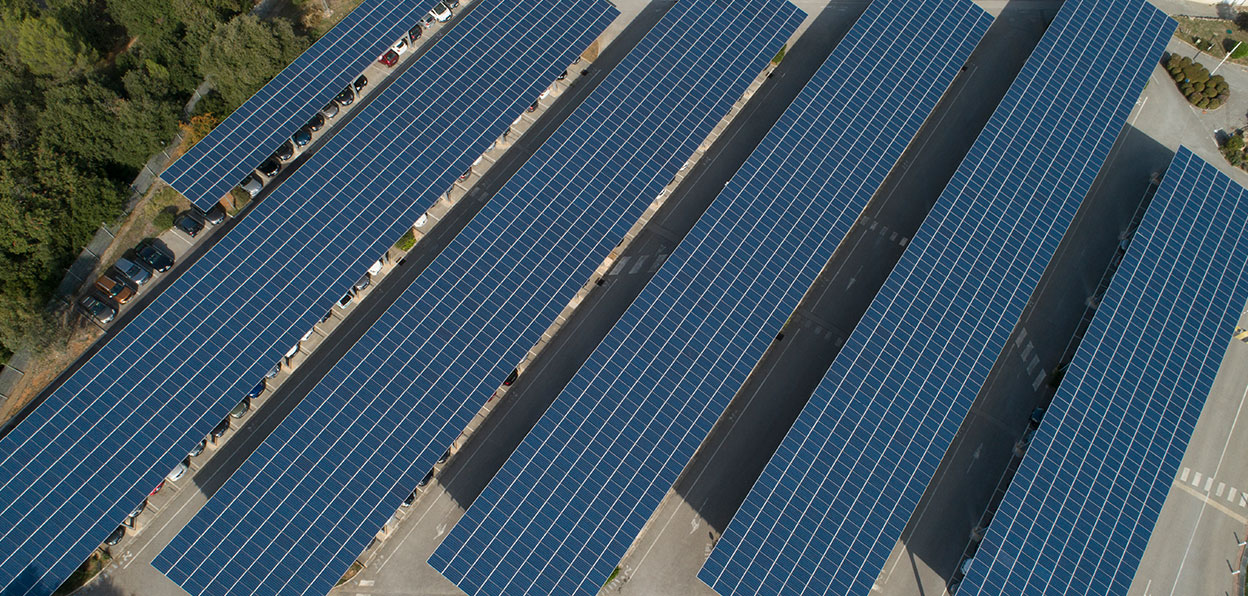 Let's discuss solar!
Fill out our contact form