Our Donations to Urban Dove and The Lower Eastside Girls Club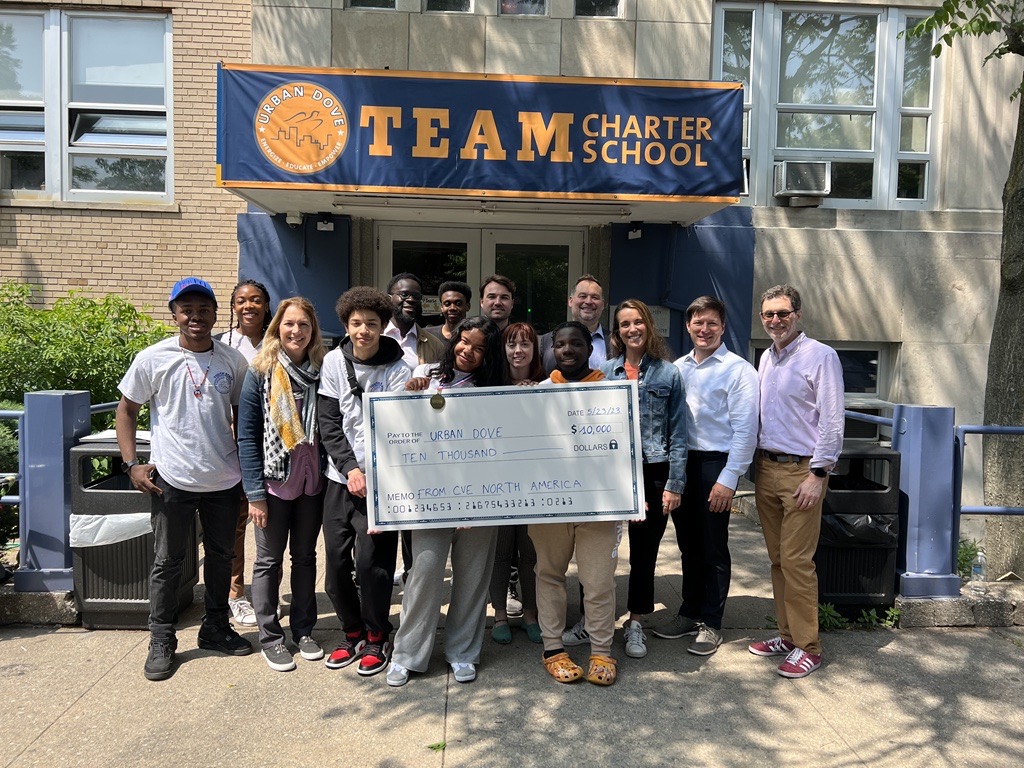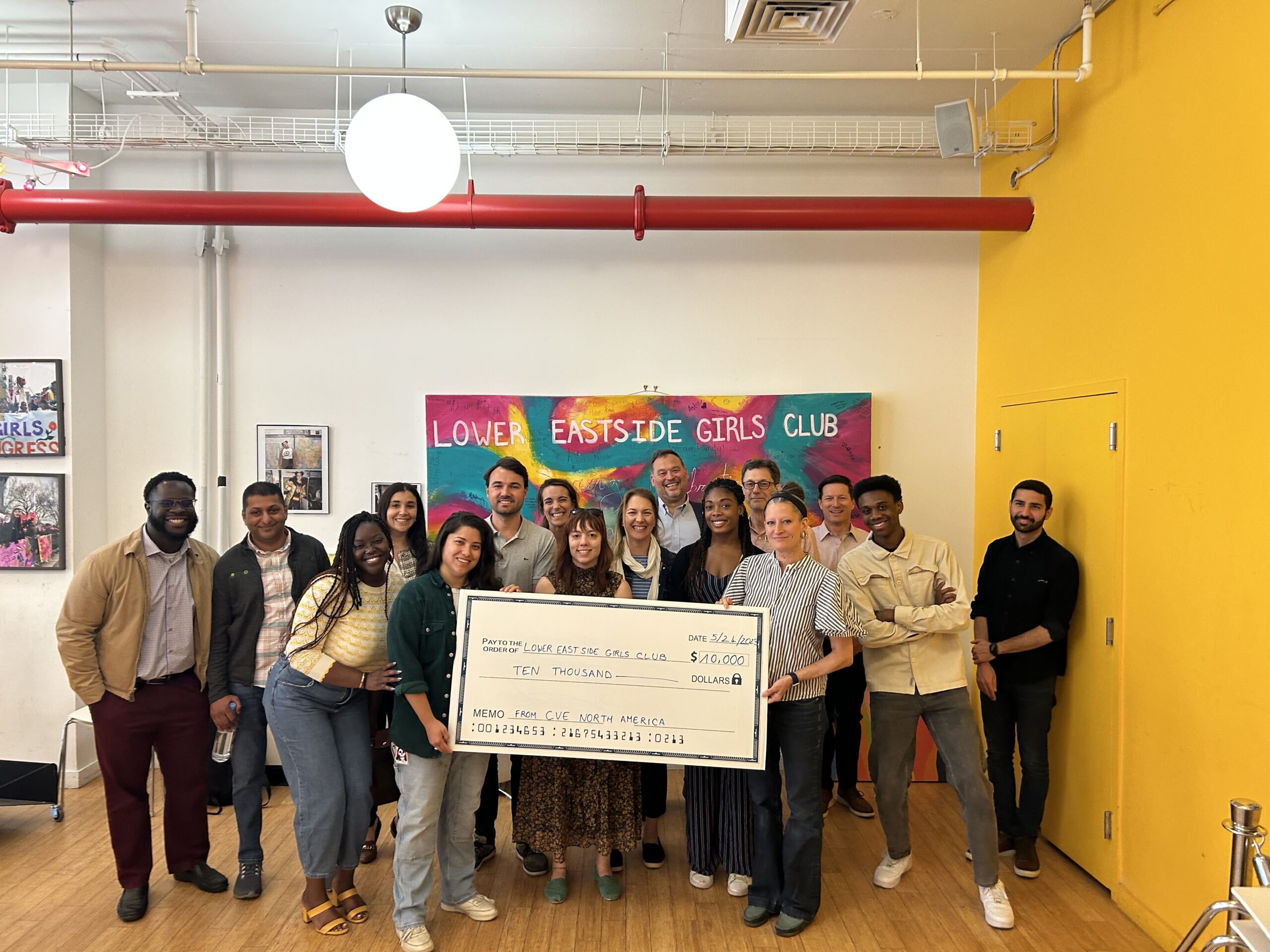 CVE North America at an Urban Dove School In Brooklyn, NY
CVE North America at Lower East Side Girls Club Facilities
Fostering Community Growth: CVE North America's $20K Donation Split
At CVE North America, we believe in fostering the growth of our communities just as passionately as we develop solar power. We take pride in contributing to a brighter, more sustainable future not only through renewable energy but also through our community outreach initiatives. In a recent company-wide vote to choose the recipient of a $20K donation, we found our team divided between two equally deserving organizations. Therefore, we decided to split the funds equally between Urban Dove and the Lower Eastside Girls Club, each receiving a generous contribution of $10K. 
Supporting Urban Dove: Empowering NYC's Youth Through Education
Urban Dove's mission is one we are proud to support. The organization uses the principles of Teamwork, Leadership, and Communication to equip New York City's youth with crucial life, job, and academic skills. By creating a network of unique high schools, Urban Dove helps students who have fallen off-track and are at risk of not graduating. Annually, they serve over 500 students, with plans to extend their reach to 1,500 students within the next five years. Our team was fortunate enough to visit Urban Dove this week, where we took a tour of their Brooklyn school and we spoke to students about the potential career opportunities within the solar industry. It was a joy to see their curiosity and potential firsthand.  
Commitment to the Lower Eastside Girls Club: Shaping Future Leaders
The Lower Eastside Girls Club (LESGC) is another organization making a significant impact on young lives. The club's state-of-the-art community center serves as a safe space where girls and young women can connect with successful futures. They offer more than 50 unique weekly programs at no cost, focusing on arts, sciences, leadership, entrepreneurship, and wellness. LESGC aims to break the cycle of poverty by shaping the next generation of ethical, entrepreneurial, and environmental leaders. They help girls to overcome adversity, develop self-confidence, make ethical decisions, thrive academically, and step into the roles of leadership. The future holds promise with these incredible young women at the forefront. We had the privilege of visiting the LESGC this week, and we were captivated by the wide array of facilities – including a Maker Shop for engineering and coding, a Biology lab for STEM programming, and a 64-seat state-of-the-art planetarium. It was inspiring to witness how the club nurtures creativity, curiosity, and ambition in these young minds.  
Beyond Monetary Contributions: Our Ongoing Commitment to Impactful Community Support
At CVE North America, we strongly believe that our commitment does not end with these donations. We are eager to continue our support for both Urban Dove and Lower Eastside Girls Club, as well as explore volunteering opportunities to contribute to their fantastic work. We understand that the future lies in the hands of these students, and we are committed to supporting them. We are proud to be a part of these organizations' journeys and look forward to nurturing our relationship with them. Our shared vision for a better, brighter future keeps us motivated to make a lasting impact in our communities.