You can implement positive change in your region through donation to environmental organizations?
CVE has just launched its first Green Initiative. The goal: to have a positive impact in the towns and cities where our solar installations are located, by beautifying their community and preserving their environmental wealth.

CVE strives to build environmental benefits and develop awareness among the communities we work with. For every solar panel we install we will donate towards cleaner air, more trees and better natural habitats for wildlife and communities.
CVE North America will donate one dollar per solar panel installed, within one year of installation.
Donations will be made to projects addressing some or more of the causes below.
Tree planting
Land conservation
Protection of local wildlife and biodiversity
Education to environmental protection
The projects that CVE plans to support will also respond to the following criteria:
Local to the solar installation (preferably close to the town or in the same county)
Supported and implemented by nonprofit organizations with the 501(c)(3) status that has a significant expertise in the cause supported
Impactful: Projects must have a scalable, measurable, and long-term positive impact on the issue at stake
Our Green Initiative donations
Want to be a part of our next project?
After the completion of our first donation in Acushnet, CVE will continue donating to local environmental organizations after the launch of our next Massachusetts projects in 2020. We will then be looking for motivated individuals to join our Advisory boards.
To be considered as a candidate for the Advisory Board, you should:
1
Live or work in Massachusetts, preferably in the same county as our solar installations
2
Demonstrate knowledge in environmental subjects such as tree planting, land conservation, water conservation, climate change or education
Responsibilities of advisory board members include:
1
Get familiar with CVE Green Initiative's guidelines regarding the type of projects and organizations that should receive funding
2
Discuss, research, and select a project or organization to support
3
Join two calls or online meetings with other board members
4
Vote on the best projects
5
Participate to a follow-up / conclusion call
6
Help the host company meet their sustainability goals with an installation that produces clean energy
Interested members might be contacted again to advise on further donations campaign.
Please email cvegreeninitiative@cvegroup.com if you are interested and share briefly your motivation to participate to the Advisory Board.
Our Community Outreach Activities
As renewable energy provider, taking care of the environment and giving back to communities is part of our company's DNA. CVE is present in local communities through donations, volunteering, and promotion of environmental and educational causes. We are happy and proud to utilize the time and expertise of our team to provide valuable services and make a difference in our communities.
Community Partnerships and Donations
Fostering Community Growth: CVE North America's $20K Donation Split
At CVE North America, we believe in fostering the growth of our communities just as passionately as we develop solar power. We take pride in contributing to a brighter, more sustainable future not only through renewable energy but also through our community outreach initiatives. In a recent company-wide vote to choose the recipient of a $20K donation, we found our team divided between two equally deserving organizations. Therefore, we decided to split the funds equally between Urban Dove and the Lower Eastside Girls Club, each receiving a generous contribution of $10K.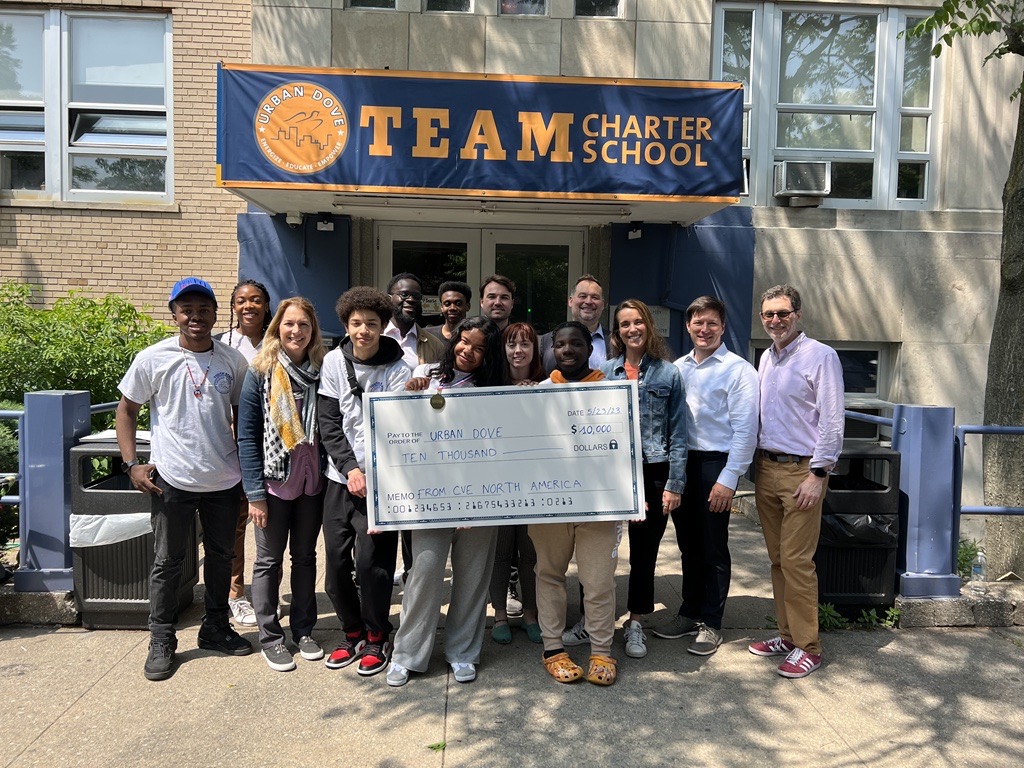 Supporting Urban Dove: Empowering NYC's Youth Through Education
Urban Dove's mission is one we are proud to support. The organization uses the principles of Teamwork, Leadership, and Communication to equip New York City's youth with crucial life, job, and academic skills. By creating a network of unique high schools, Urban Dove helps students who have fallen off-track and are at risk of not graduating. Annually, they serve over 500 students, with plans to extend their reach to 1,500 students within the next five years. Our team was fortunate enough to visit Urban Dove where we took a tour of their Brooklyn school and we spoke to students about the potential career opportunities within the solar industry. It was a joy to see their curiosity and potential firsthand.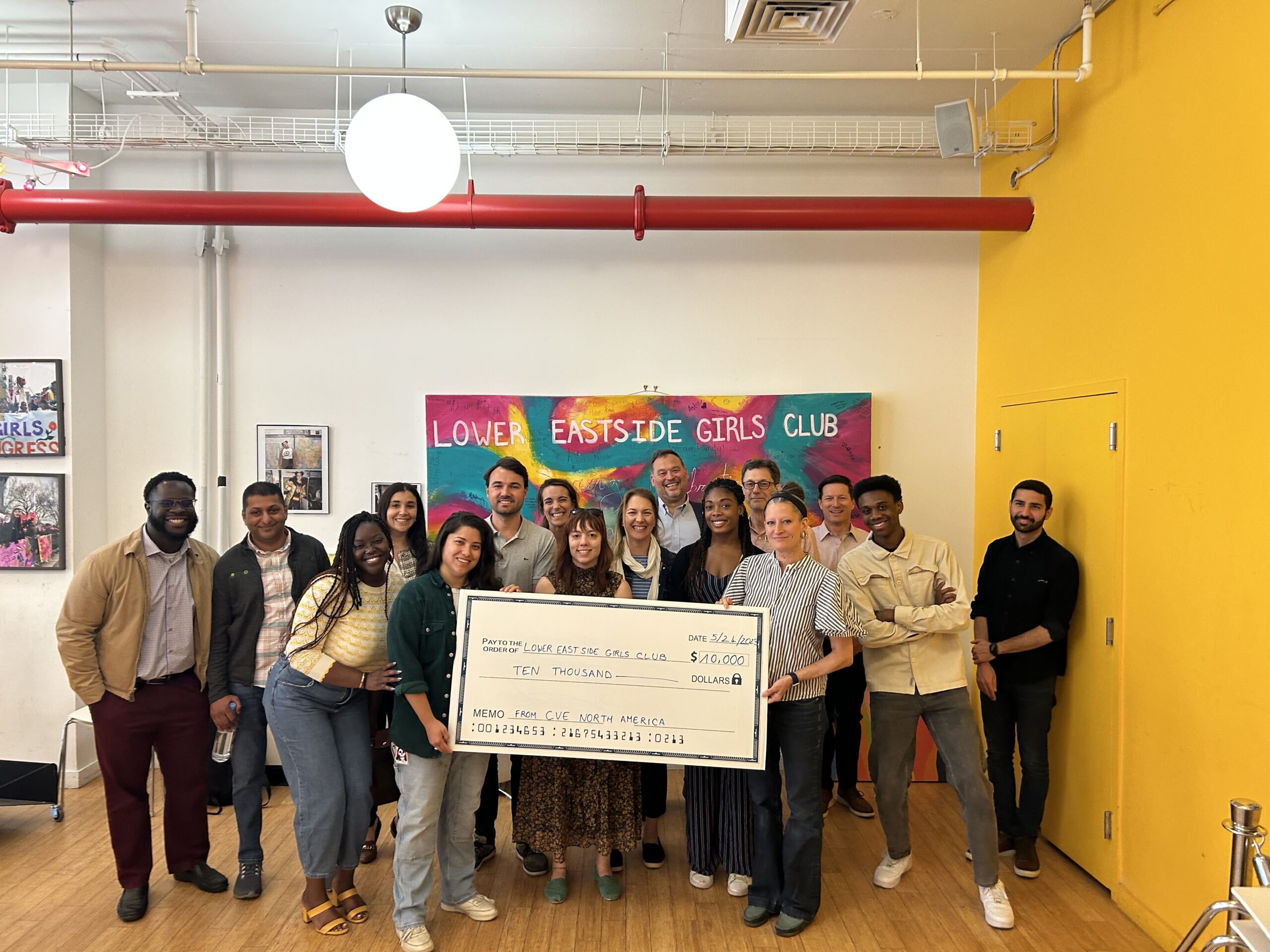 Commitment to the Lower Eastside Girls Club: Shaping Future Leaders
The Lower Eastside Girls Club (LESGC) is another organization making a significant impact on young lives. The club's state-of-the-art community center serves as a safe space where girls and young women can connect with successful futures. They offer more than 50 unique weekly programs at no cost, focusing on arts, sciences, leadership, entrepreneurship, and wellness. LESGC aims to break the cycle of poverty by shaping the next generation of ethical, entrepreneurial, and environmental leaders. They help girls to overcome adversity, develop self-confidence, make ethical decisions, thrive academically, and step into the roles of leadership. The future holds promise with these incredible young women at the forefront. We had the privilege of visiting the LESGC, and we were captivated by the wide array of facilities – including a Maker Shop for engineering and coding, a Biology lab for STEM programming, and a 64-seat state-of-the-art planetarium. It was inspiring to witness how the club nurtures creativity, curiosity, and ambition in these young minds.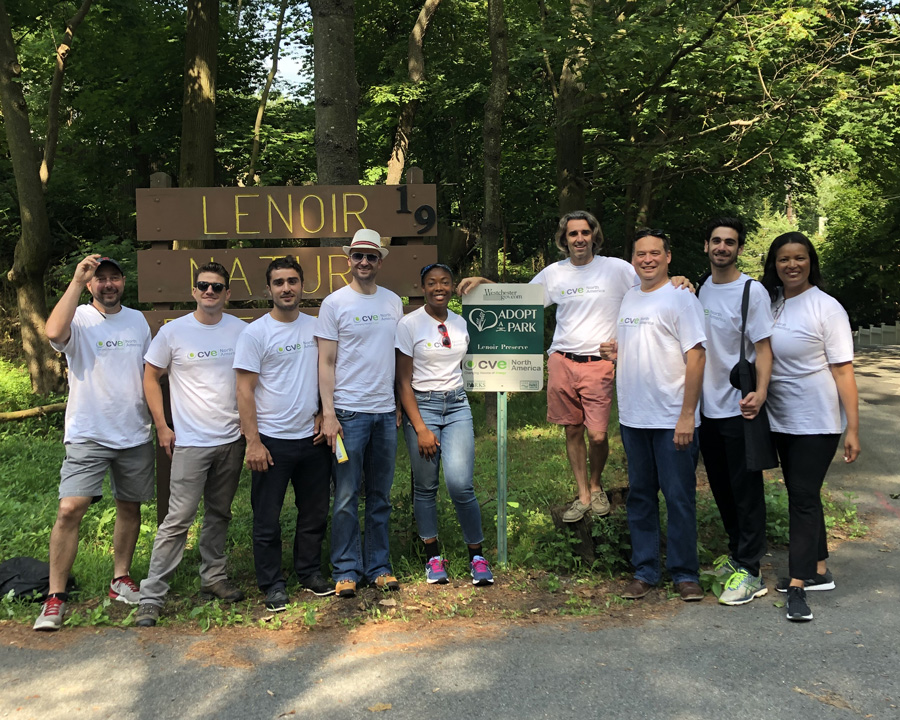 Our partnership with the Westchester Parks Foundation
In 2019, CVE started a community partnership with the Westchester Parks Foundation, a non profit organization based in White Plains, NY whose mission is to engage the public to advocate for the preservation, conservation, use, and enjoyment of the 18,000 acres of parks, trails, and open spaces within the Westchester County Parks system. As part of the "Adopt a Park" program, CVE has committed to conduct regular volunteering activities in our adopted park the Lenoir Preserve to enhance and maintain the area for the enjoyment of local communities. In addition to 120 hours of volunteering, CVE contributes a $5,000 annual donation to help the organization fulfil its mission.
The team conducted several times to plant trees, flowers and shrubs in the meadow, butterfly garden and front landscape, and removing invasive species the Preserve to help save native plants. We also used our engineering skills to build a sugar shack that is used by park goers to collect and transform maple syrup, a practice typical to North America and threatened by climate change.
On Thursday September 9th, CVE North America had the  honor to receive the Community Award from the Westchester Parks Foundation at the "Parks are Essential" Gala. This award recognizes CVE – among other honorees – for being a civically engaged organization, committed to helping others in the community and particularly for our contribution to Lenoir Preserve, a 40-acre park in Westchester County.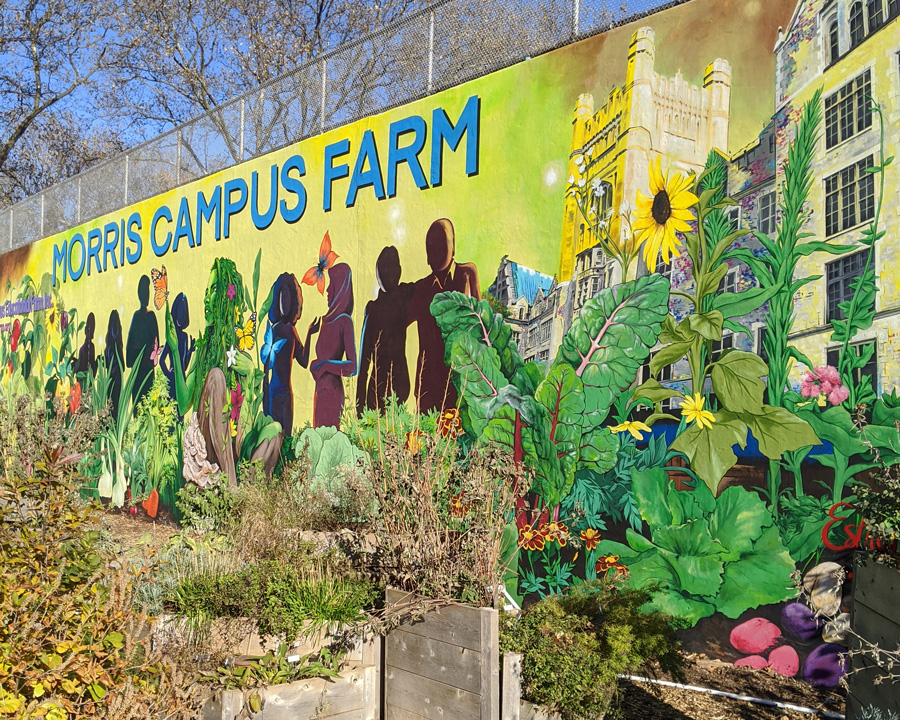 Our donation to the Community Engineering Corps
The Community Engineering Corps is an alliance of Engineers Without Borders, the American Society of Civil Engineers, and the American Water Works Association. It is a nonprofit that provides engineering services to deliver projects in collaboration with community partners in New York.CVE's operation and maintenance engineer, Victor Zetterberg, has used his engineering skills to help support the organization solar project: The design and construction an off-grid solar plus storage system for the clean electrification of an urban production and educational farm located at Morris Campus High School in Morrisania, NY. The project will serve communities by enhancing access to green space and garden-based education. CVE will provide the solar panels and donate $1,800 to help fund construction of the PV System. You can support the EWB- CEC's fundraising efforts here.
Let's discuss solar!
Fill out our contact form