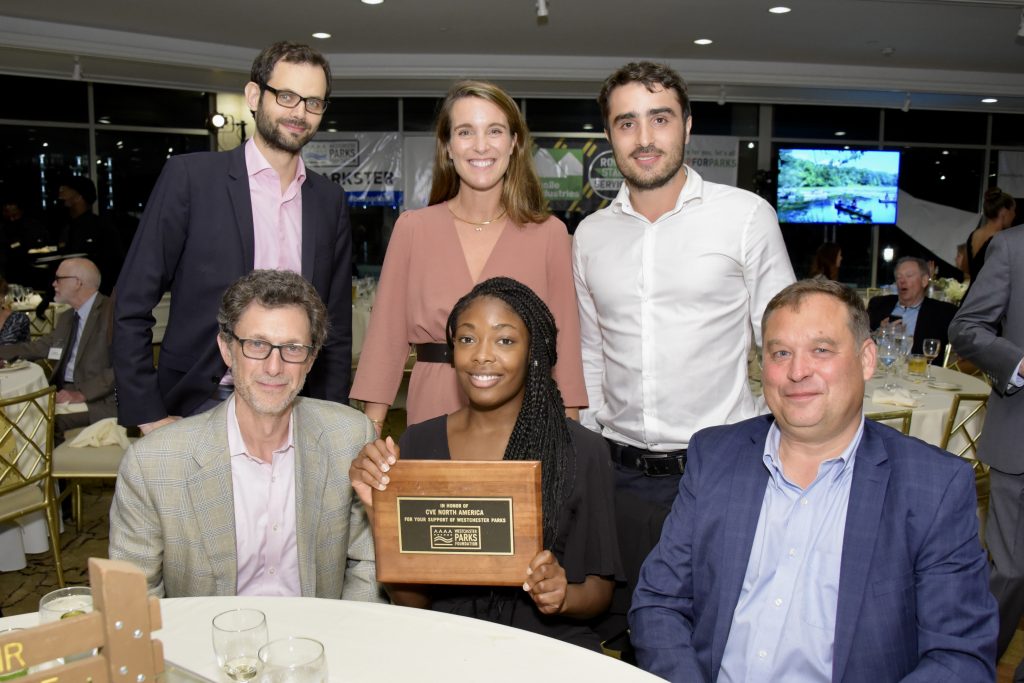 In September 2021, CVE North America had the great honor to receive the Community Award from the Westchester Parks Foundation at the "Parks are Essential" Gala in New Rochelle. This award recognizes CVE – among other honorees – for being a civically engaged organization, committed to helping others in the community and particularly for our contribution to Lenoir Preserve, a 40-acre park in Westchester County.
CVE started their partnership with the Westchester Parks Foundation In 2019, by "adopting" Lenoir Preserve through the program Adopt a park. Since then, CVE has contributed manpower through volunteering activities and funding to complete projects aimed at enhancing the experience of the public when visiting the park. The team has planted trees, removed invasive species, planted pollinator friendly plants, and built a sugar shack that is used by park goers to collect maple syrup in the winter.
CVE is happy to support an essential organization that works tirelessly to preserve parks, a mission that is aligned with CVE's values. Parks provide a place for people to connect with nature and enjoy the outdoor which is the first step to care for and protect the environment. It is part of CVE's mission to help protect the environment and fight climate change by producing clean energy, while striking a balance between the generation of clean power and the preservation of open space.
The entire CVE team sincerely thanks the Westchester Parks Foundation for this honor. We are looking forward to continuing our partnership with another volunteering event in the Fall.
Learn more and support the Westchester Parks foundation here: https://www.thewpf.org/
Learn more about CVE North America's commitment for the planet and its people here: https://www.cvenorthamerica.com/green-initiative-and-community/