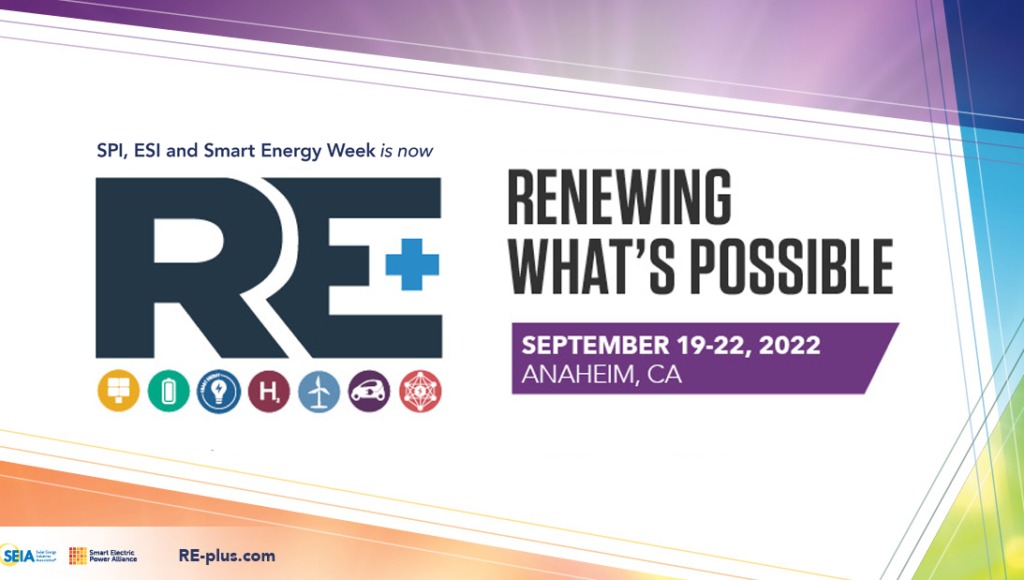 CVE North America is set to attend RE+, the largest renewable energy conference in America. CVE is committed to helping power the world with clean local energy. To do that we must change the world's vision of energy for communities, businesses and municipalities. Being one of the nation's leaders in community solar CVE brings a unique perspective to RE+. More than producing power, we want to engage in activities that benefit the planet and its people and create long-term wealth for future generations.
 Smart electric power alliance(SEPA) and Solar Energy Industries Association(SEIA) are bringing RE+ to Anaheim, California from September 19th to 22nd. The two non-profit groups that support RE+ are making a significant impact. Their shared ownership of RE+ Events, SEPA and SEIA's relationship have led to the development of a wide range of business and educational possibilities for the solar industry. The speakers and organizers of RE+ Events work to foster a friendly, cooperative atmosphere for all participants. At RE+ Events, controversial topics are occasionally discussed. These discussions strengthen the sector and encourage a constructive exchange of ideas among industry peers.  
This conference will be an excellent forum to be a part of as leaders of the renewable energy sector will be here from all over the country. CVE North America is no exception. Being one of the Nation's premier independent power producers we are excited about the opportunity to engage in discussion with like-minded individuals. To schedule a meeting with CVE NA at RE+ please contact us at contacten@cvegroup.com.
In addition to our participation in the conference. CVE North America has the honor to sponsor RenewablesUnWind, an afterwork networking event for professionals who work in the clean-tech and sustainable energy sectors.